120M maximum output frequency, multiple basic output waveforms
120M maximum output frequency,
Two-channel multiple basic waveforms can be selected:
sine wave,square,ramp,pulse,harmonic, noise,DC,expression,arbitrary waveform
Expression output
The expression supports 18 kinds of function mixed operations to find the value,
which is meaningful The combination of column method to describe the output waveform.
Multiple modulation functions
Multiple analog modulation and digital modulation functions,
Modulation type: AM, FM, PM, PWM, ASK, FSK, PSK, BPSK, QPSK, OSK, DSB-AM, SUM, QAM
Built-in up to 200 arbitrary waveforms
The UTG2000B series contains more than 160 different signal
shapes and waveform options.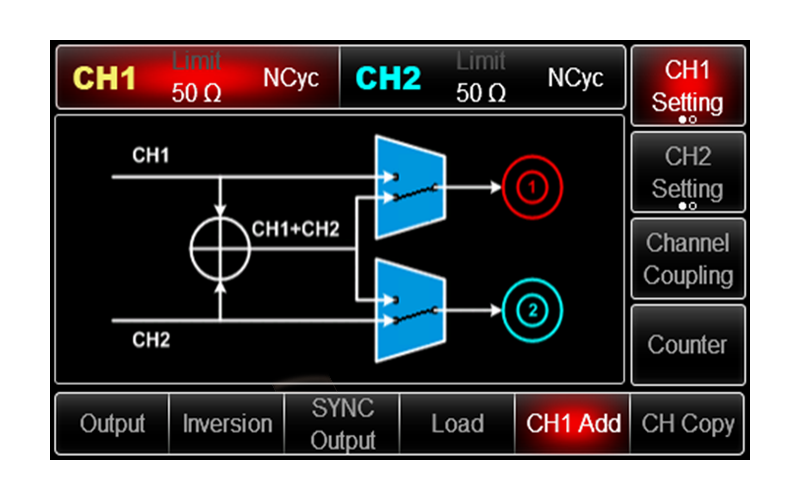 Channel combination/channel coupling function
The channels are combined:
and the basic waveform output of the two channels is superimposed.
Channel coupling:
When the frequency, amplitude or phase of one channel is changed, the frequency,
amplitude or phase of the other channel will be automatically adjusted.
Sweep function/harmonic output

Scan types include linear, logarithmic.
Harmonic function: built-in 16th harmonic output function