Multiple measurement items optional
For each test item, multiple test parameters can
be selected to meet yourtest requirements.
Additional secondary parameters can be added
to make the measurement more specific, while
displaying the main parameters.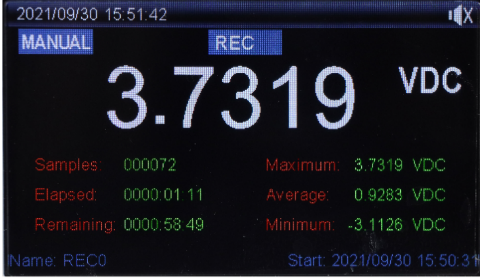 Recording function
UT8804E digital multimeter has recording function. Historical data records can be presented in statistics and trend charts.
The UT8804E digital multimeter has the function of maximum and minimum value statistics
At the same time, it has the function of reference value, and the calculation results relative to the reference value can be obtained.
Extreme value Function
For the index range required by batch device
test, UT8804E will help you automatically identify
unqualified devices and give an alarm

UT8804E digital multimeter can display 4 ⅚ digits (59999)
It can provide you high-precision and accurate result display.
Its simulation bar makes the display of measurement results
more intuitive. 4.3 inch full-color display, giving you a better
visual experience.