32V/6A Output
Maximum output voltage;32V Maximum current;6A
Voltage/current display resolution: 10mV/1mA;
OVP/OCP/OTP Protection
The user can set the limit of over-voltage/over-current/over-temperature protection.
When over-voltage/over-current occurs or the internal heat sink reaches about 100°C,
the power supply will automatically shut down the output and give a prompt message.
Five sets of settings to save and recall
M1~M5 five groups of stored values,
long press to store, short press to recall, convenient for test work.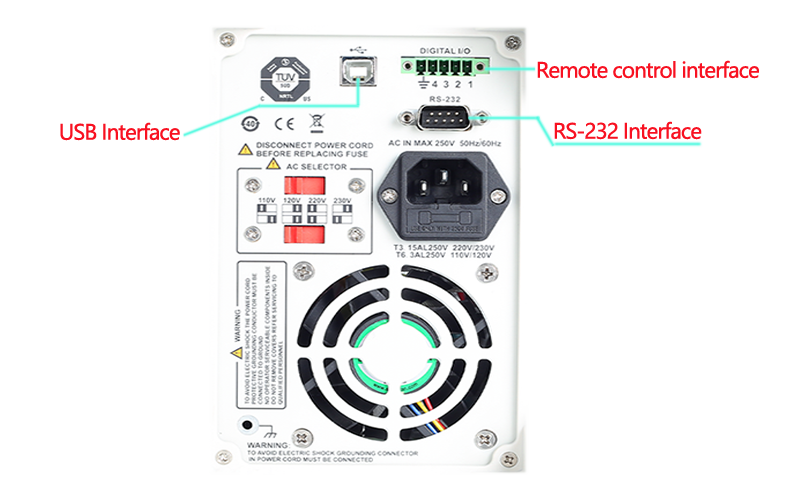 Interface function
Remote control DIGITAL I/O interface;
Can realize remote control of the output and shutdown of the power supply channel.
RS-232 interface, USB Device port,
based on SCPI communication command, can communicate with computer.