Deep storage mode
UTD2000CM series can switch between normal and deep storage modes,
with a storage depth of 32Mpts (single channel)
UTD2000CEM series deep storage mode Up to 28Mpts (single channel)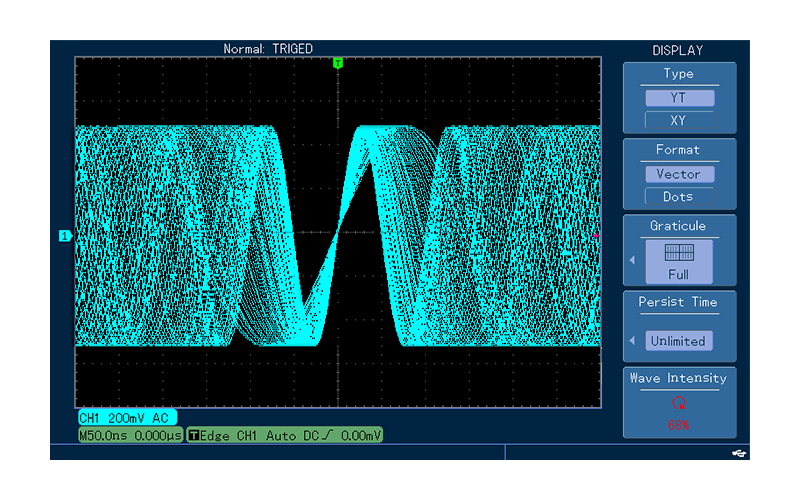 Up to 150,000wfms/s waveform capture rate
The UTD2000CM series has a waveform capture rate of up to 150,000wfms/s.
UTD2000CEM series 20,000wfms/s waveform capture rate.
Greatly improve the ability to capture low-probability events, observe signal jitter
and glitches more intuitively, and find occasional problems in time.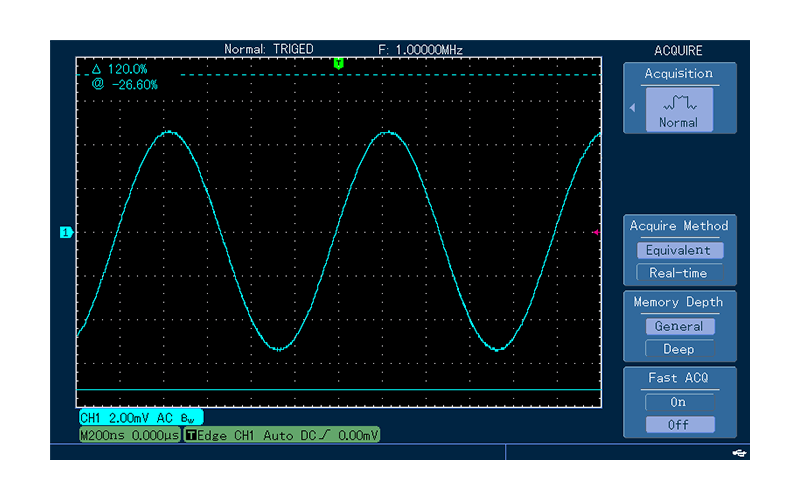 Lower noise floor
Lower noise floor, suitable for weak and small signals such
as various sensors and medicine
Rich data measurement functions
Support 24 kinds of automatic measurement parameters + 2 kinds
of advanced measurement parameters,
and at the same time can customize 5 kinds of parameter display analysis.
Support Zoom, Math,Digital filtering,FFT functions.